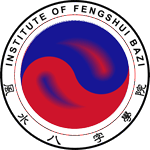 Master Shang Zhong Wei

Master Shang Zong Wei graduated from the School of Architecture, National University of Singapore in 1997. During the course of tertiary education, he was consistently inclined towards architectural design theories, and was particularly fascinated by the idea of effectuating human conditions through architectural means.Later in practice, his interest in Feng Shui (also popularly known as 'geomancy') grew and he increasingly gained faith in developing Feng Shui as a strategy in modern architectural thinking, and making. Shang perceives Feng Shui as essentially a (de/en) coding process, which wedges on the subliminal correlativity between man, architecture and the environment at large. He named this correlativity the meta-architectonics.
In a profession where western theories predominate, Shang hopes to re-position the eastern philosophy of Feng Shui as an integral part of modern architecture, believing ultimately that it is the missing link between habitat and its inhabitants.  In his quest for a deeper understanding of Feng Shui, he has inevitably chanced upon other areas of Chinese metaphysics, particularly Ba Zi (birth chart) analysis and Yi Jing divination, which reinforce his belief in the ancient wisdom, and his determination to pursue the subject as a lifetime commitment.
While he has contributed articles to various publications, and conducted both public / private seminars, Shang's current pre-occupation is being a facilitator at the Institute Of Fengshui Bazi.  Shang hopes to transmit his knowledge and understanding of the meta-architectonics, through a series of Practical Feng Shui Modules.
On the professional side, Shang now runs his own practices – SHANG ARCHITECTS and SHANG ASTROLOGY.  Besides being a registered architect with the Board Of Architects, and a corporate member of the Singapore Institute Of Architects, Shang is also one of the founding members of the International Feng Shui Association and has remained a committee member since its inception in 2004.